Available for PC  – Win / Linux / Mac
You'll receive a Steam key for Rail Route directly from the developers of the game.
❤️ Thanks for your great support!
Update 5 is here!
It's arrived! Dive in and see some of the new features for yourself!
What's New
Leaderboards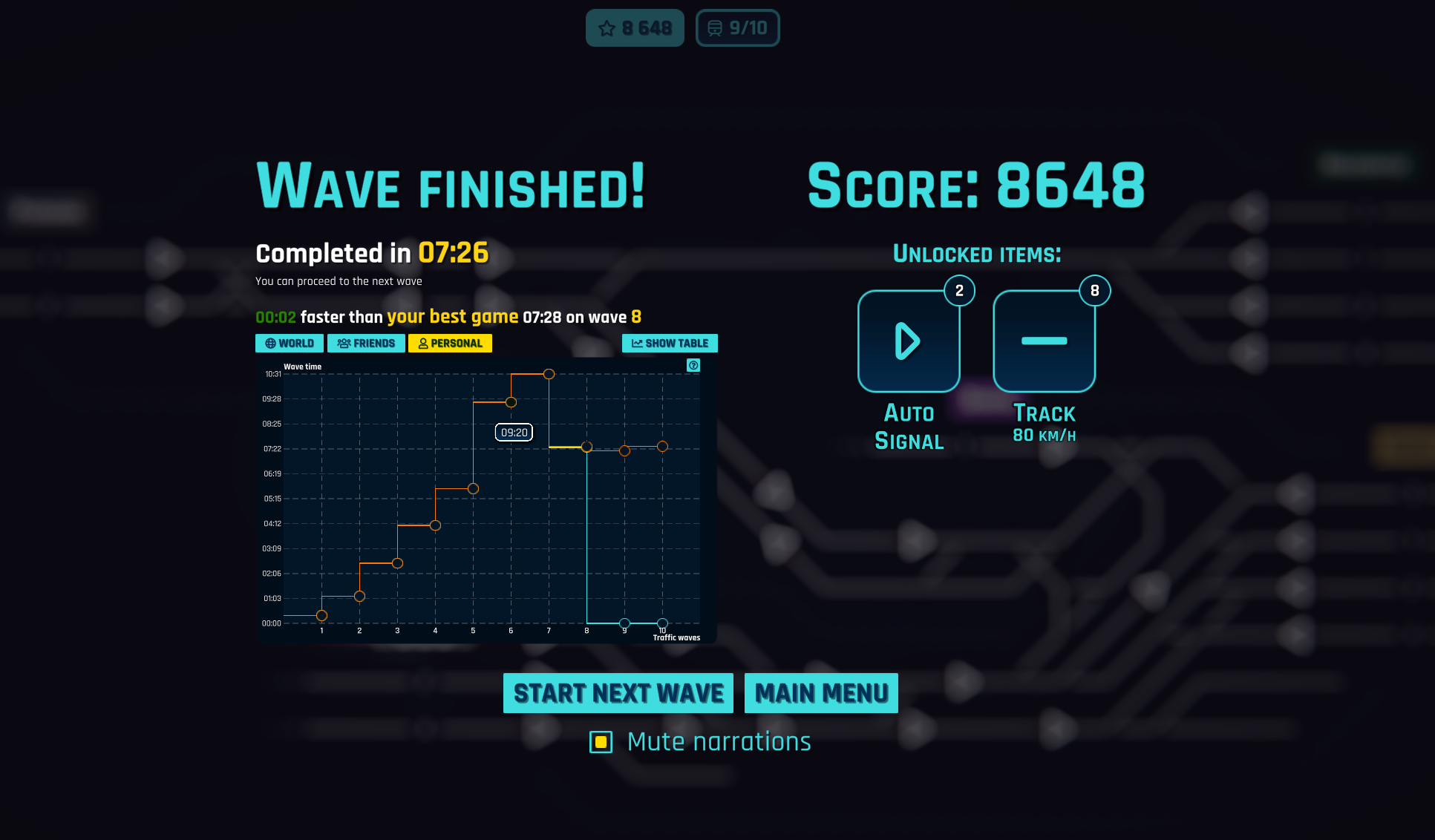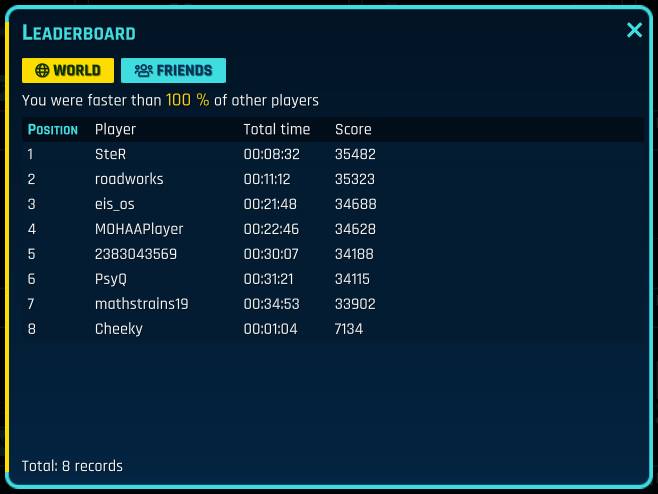 Rush Hour maps now have leaderboards! You can compare your current run to the world record, the record among your friends list, or your personal record.
Contests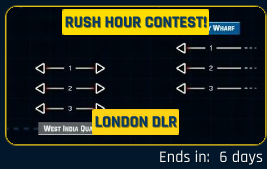 It's simple: You have around a week to get the best score possible on a set seed. Oh, except you can't load saves! Every run must be done from wave 1 to wave 10. That may seem like a small change, but it makes a big difference long-term…
New Maps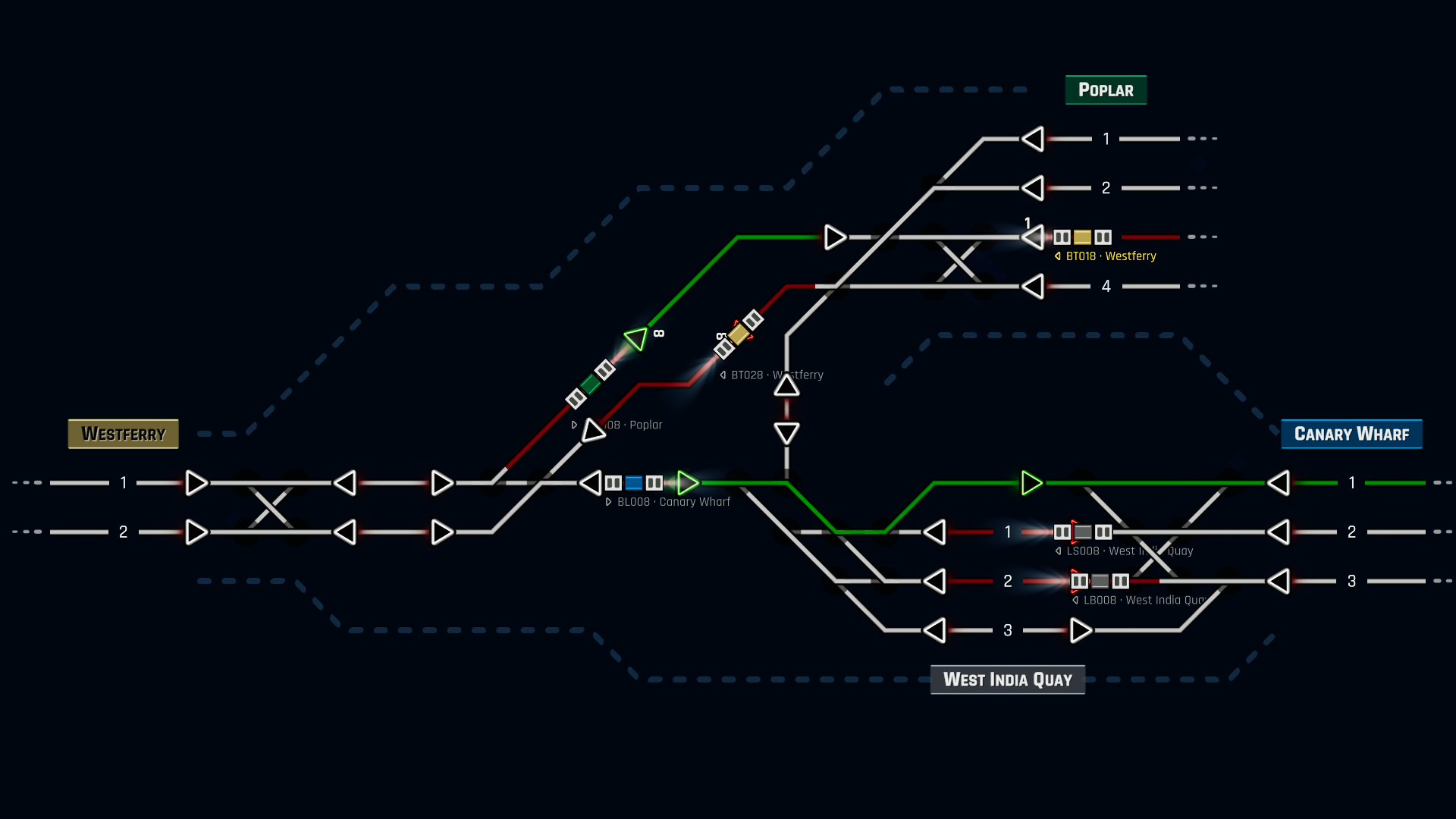 There are a few new Rush Hour maps to try out, all with varying difficulties!
Main Menu Options

Starting a new game, loading an old save, or deleting a map now only requires that you hover over the level preview! No need to try and click on those pesky buttons anymore…
Changelog
New Features
Rush Hour maps can be started with a seed that determines the traffic.
Contests support added – special main menu item loaded from web server, runs a given map with a given seed. Subscribes and downloads map from workshop if needed. Submits score to own leaderboard.
Added leaderboard modal for use in main menu leaderboard viewing
Added hover and click effects to news item in main menu
Added option to toggle leaderboard submissions on or off
Added pause screen to Rush Hour with benchmark graph
Leaderboard and benchmark times shown when playing Rush Hour
In Main Menu, score & percentile displayed from leaderboard for Rush Hour maps
Editor support to configure Rush Hour wave intensity phases
Copy & Paste sound
Possibility to allow / forbid each train being generated per Rush Hour's wave onset phase
End of wave sound
Platform number is shown on train destination popup
Possibility to mute narration on Wave Complete screen
Rush Hour maps from SteR: Chicago Ogilvie Center, London DLR, Central Tokyo
Show score for endless maps in map tiles
Floating score is having a sound
Sound for perpetual route
Sound for train delay, run-through and occupied penalties
Sprites for zoomed out signals
Updates
Do NOT stop time while in construction mode
Added tooltip with full map name when it was truncated in the menu
Clear display of tracks when zoomed out
Don't move the camera when accepting a contract
Finished maps have different color in menu
For Timetable and Rush Hour maps the primary action in Main Menu is 'Start new game' instead of 'Load last save' if the level was finished after the save was made.
Incentive to try Rush Hour mode removed from tutorial for now – too complex for a new player
Leaderboard and wave end screen updated
Localizations (fr: tutorials; ja-JP: tutorials, ui; zh-Hant: all; zh-Hans: ui)
New button layout for level items in main menu
Pause real time in Rush Hour when pause menu is opened
Precision key (X) hides trains to make small track segments clickable
Slower speed for music intensity change
Station + platform display simplified
Timer display for prototype trains counts down 1 minute since contract acceptance
Bugfixes
Clicking item locked by research did not show related research when research panel was opened for the first time
Deallocating signal in build mode would add signal to inventory without bulldozing
Do not autosave after wave 10
Editor timetable columns were misaligned
Floating score text started from outside timer UI
Fullscreen mode actually set borderless windowed mode
Global leaderboard was displayed empty if the player was not in + combination logic reworked
Going to main menu from game end screen was making a save again
Graph was not drawn properly sometimes
It was possible to build a tunnel from/to an allocated track
Keystrokes +/- modified autoblock size by 2 instead of 1 if platform was built before
Long level names went past level list item borders
Next benchmark button during Rush Hour didn't show next benchmark
Old Rush Hour maps were missing wave onset phases
Old saves were missing some narrations in the first train chapter
Removed hover sound inside level item in menu
Save and share panel had text going past the panel
Station Sign on Wave Screen was smaller than text & misaligned
Station labels were not displayed in the Visual Timeline after omitted station (…) become visible station.
Typo in playthrough (not) randomized
Unlocked items didn't show at end of wave
Various contest item fixes and visual improvements
That's all for now, folks – Enjoy! We can't wait to see your highscores. Please, don't forget to put the Story of Jozic into your wishlists 😉
As always, happy dispatching.
– The Rail Route Team
Available for PC  – Win / Linux / Mac
You'll receive a Steam key for Rail Route directly from the developers of the game.
❤️ Thanks for your great support!
Share This Story, Choose Your Platform!