Available for PC  – Win / Linux / Mac
You'll receive a Steam key for Rail Route directly from the developers of the game.
❤️ Thanks for your great support!
Main Menu Redesign!
Hello Dispatchers!
It's summertime for most of the development team, and we're off enjoying some free time with our families – but that doesn't mean that we're not working hard preparing the next free content update for Rail Route!
We were really happy with the great reception to Update 7, and it's given us a clear direction for our future updates. With Update 7, we wanted to see whether we could deliver important changes and new content in a short amount of time – just under a month of development time. We're happy to say that we were successful.
But we'd like to dig into a different topic this time. We've added a lot of new content to Rail Route during the first year of Early Access, including a new game mode called Rush Hour. That particular update made our menu screen cramped, exacerbating a problem with the main menu that we'd had for some time already. So, it's main menu redesign time!
Main Menu Redesign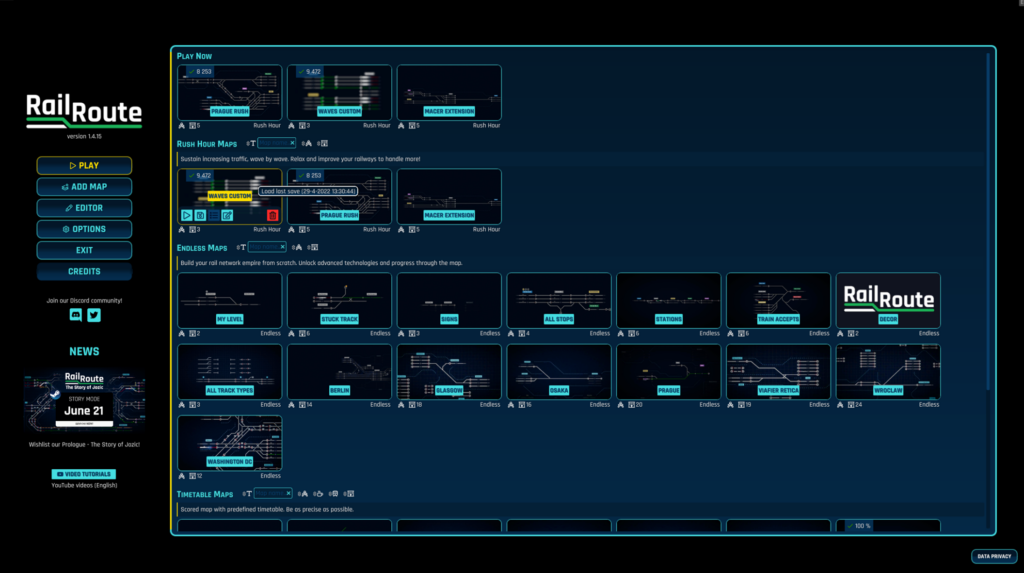 Our problems with the main menu are not exclusively about Rail Route's game modes taking up space (and the potential future game modes that will take up even more) – there are an abundance of issues with our current menu design, and we want to target those too. We want to create a menu that will be easy to use with a controller, that will work well on smaller devices like tablets or mobiles (you guessed it!), and gives our players a much easier time choosing which great map they'd like to play next!
Most Common Actions
Before we can dive into what we'd like to change about the menu, let's examine what our players use the main menu for. As you can see, the two most common actions are continuing with the most recent save (LoadCurrent) or starting a new map (NewOther). We'll have this in mind in our new design. And we think our current menu does a decent job of these already – so we've got to make sure we don't accidentally hinder that!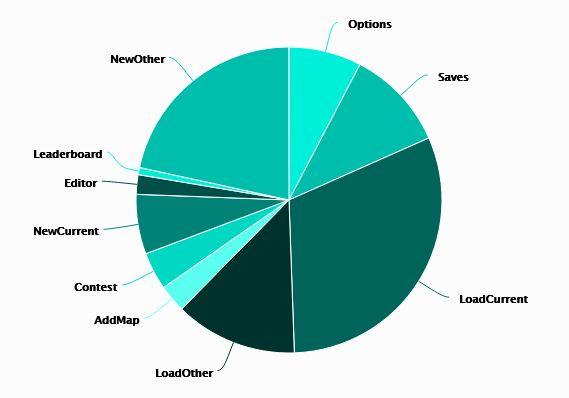 Why Even Have A Menu?
In Update 7, we improved saving and loading times drastically by using different techniques under the hood. We are currently working on further performance optimizations. We'd like to be able to load a save as soon as the game opens. This would mean the game loads directly into your last save, but in the same time it takes to load into the menu currently. That would mean that we wouldn't need a separate menu – the menu would be integrated into the game pause screen. Whenever you hit ESC (or click the top right button), the main menu will open. This would also make changing a map during the game will much faster – we'd remove the middle man, the main menu.
Prototype in Progress
Check out our current prototype.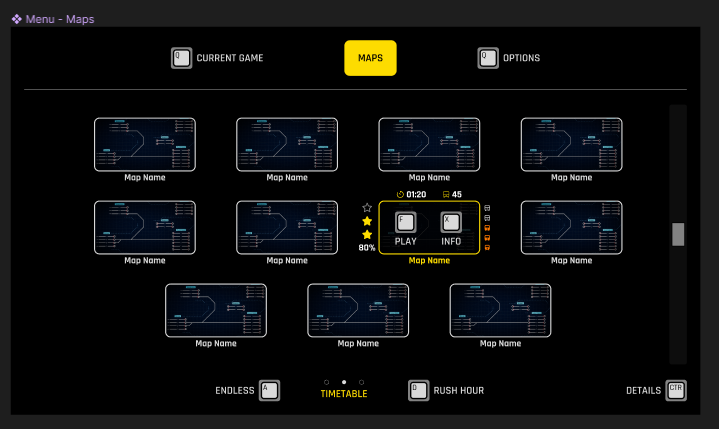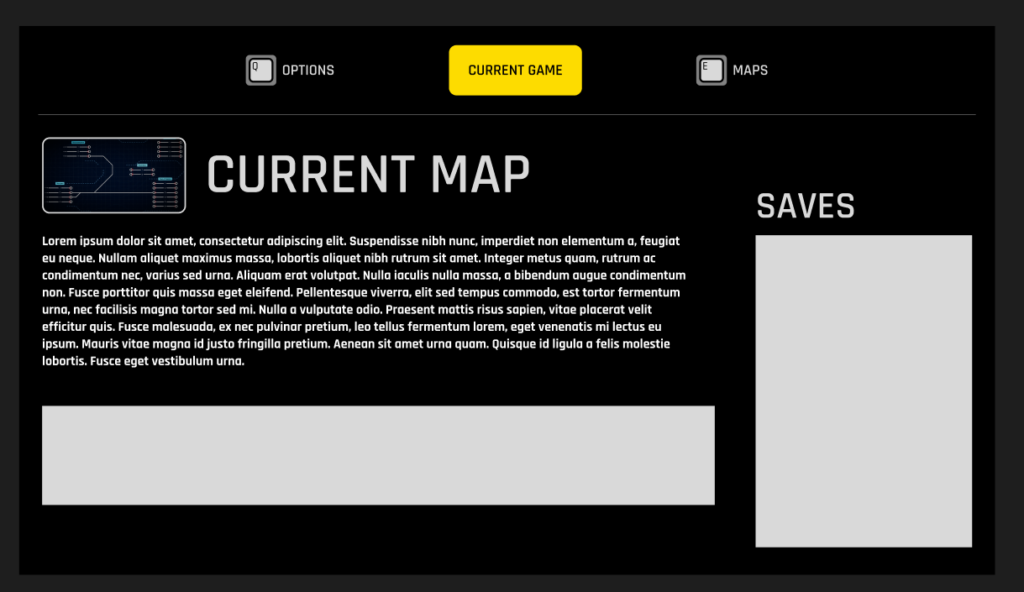 What do you think? We'd love to hear YOUR ideas!
Share your ideas and tips in the comments, I'll read them all.It's your turn to have a say in our QoL updates.🚂🚆🚉🌅🌄🌻
Happy Dispatching,
Angel
Available for PC  – Win / Linux / Mac
You'll receive a Steam key for Rail Route directly from the developers of the game.
❤️ Thanks for your great support!
Share This Story, Choose Your Platform!