Available for PC  – Win / Linux / Mac
You'll receive a Steam key for Rail Route directly from the developers of the game.
❤️ Thanks for your great support!
Rail Log #19: Full Steam Ahead on the Updates!
Hey there, rail enthusiasts and system-builders! Today, we're chugging along with some new updates and tweaks, based on the incredible feedback you've been providing. So, let's get down to the nitty-gritty of the upcoming changes. Prepare for departure!
Hotfix for Update 12
We've just released a quick hotfix for Update 12, smoothing out some of the rickety joints and polishing the shiny new station info panels. They now appear on mouse hover and stays at their position once sign is clicked. You can then decide where to put them, either left edge, right edge or just leave them on board.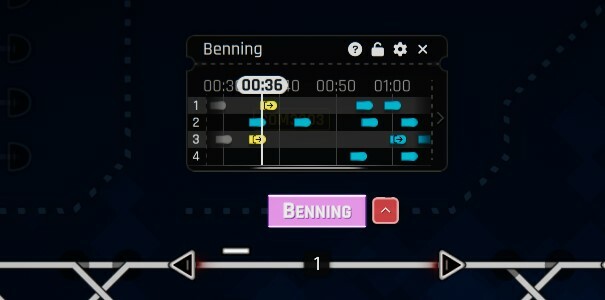 NEW: Added reject contract and contract info buttons to contract modification info panel
NEW: Keep station info panel in position close to sign after station sign clicked
UPDATE: Change close icon on station info panel – x sign instead of bin, no red color
UPDATE: Info panels on board expand to bottom instead of top when settings are clicked
UPDATE: Locked station info panels on board dont show time offset slider on hover
UPDATE: Modification of platform possible also for trains waiting or already running if station visit not happened yet
UPDATE: Platform button icon & tooltip in editor updated to be more understandable.
UPDATE: Removed pin info panel functionality as panels are now always pinned
FIX: Construction mouse lightning were broken
FIX: Contract modification button tooltip had extra new line
FIX: Error thrown when clicking adjust contract button on one-time freight train
FIX: Money was overflown when amount reached 2,147,483,647
FIX: Non functional build button for platforms was shown in editor
FIX: Offered contract icon and station info panel timeline visit train name popup had incorrect sorting orders
FIX: Overview panel was visible in focus view
FIX: Station info panels could be shown in Rush Hour maps
The Sprint to Update 13
Remember when we talked about our 'continuous delivery' model and faster summer development cycles in a previous Rail Log? Well, expect Update 13 to arrive faster than a high-speed express train— a week or two, tops! We've been scribbling down your feedback since Update 11 and are implementing changes to the Construction User Experience accordingly.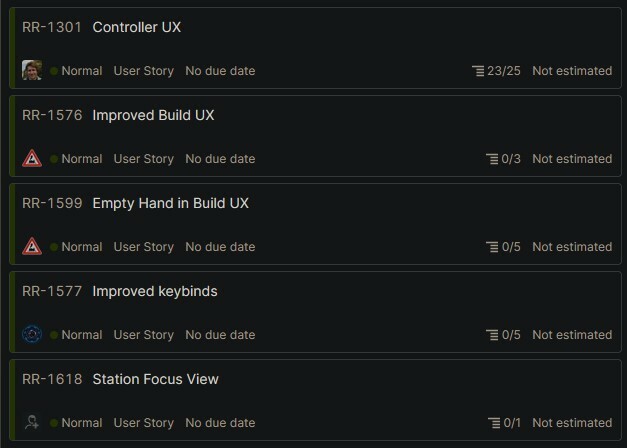 Revamping the Radial Menu
We've heard your calls about the radial menu— and we agree, right-click was the wrong click! We're introducing an 'empty-handed' mode for all your modifying needs, from upgrading/downgrading tracks to rotating signals and moving items. Once you select a build item, you can either build it or right-click will put it back in your pocket, freeing you up to return to your modifications. No radial menu there.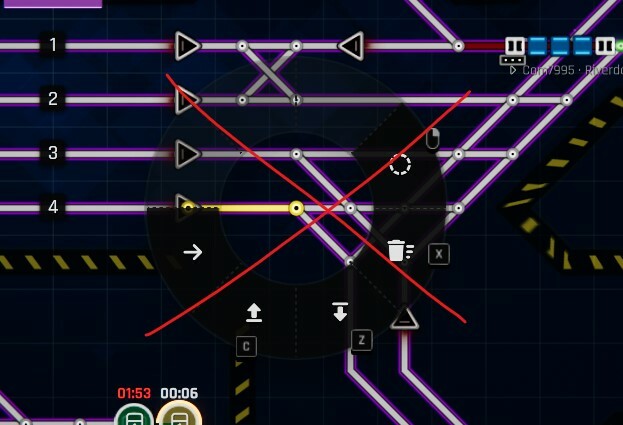 Bulldoze— Fast and Primary Options
When your hands are empty, we offer more flexibility with your right mouse button. You can set it to close a construction mode, do a quick bulldoze, or show our good o' friend radial menu. Yes, you're right, this does sound like we're satisfying those who have been using right-click to bulldoze.
But that's not all! Say hello to a primary bulldoze action, with options to remove the entire track or just a partial section. This means more customization and control, perfect for our system builders and puzzle solvers out there.
Station Configuration Focus View
In the upcoming Update 13, we're introducing station configuration focus view. Press the configure key (middle click, V on keyboard or Y on controller), and you'll get a comprehensive station configuration view to modify all your stations at once but most importantly, close to your mouse, at your disposal.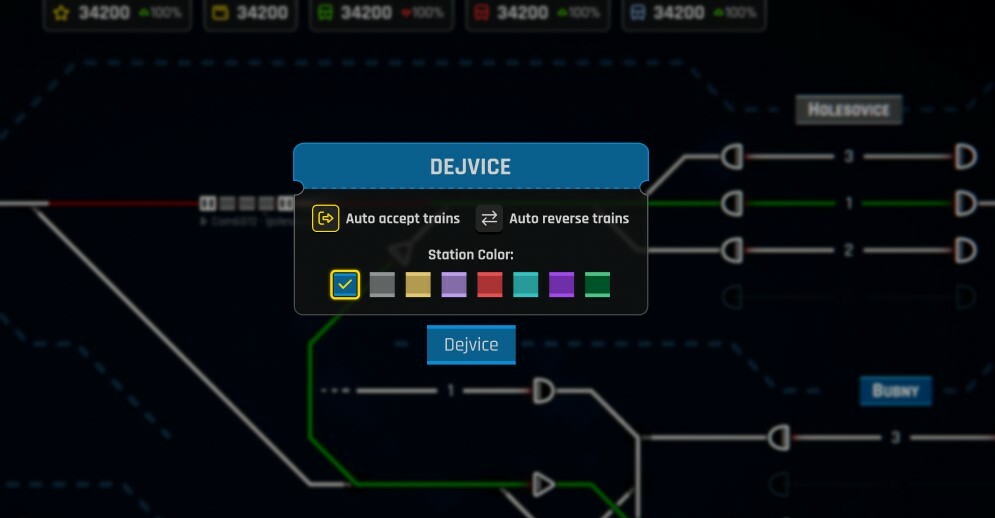 Improved Keybinds
For all you shortcut lovers, we're making our keybinds even better. We're adding a keybind for every action, giving you granular control over your interface. Missed out keybinds? Don't worry; they're on their way!
That's all for this update, folks! Remember, we're here because of your valuable feedback. So don't be shy, keep those comments coming! Join our community Discord for more chat, updates, and all things Rail Route.
Stay tuned for our next stop, the exciting journey continues. Until then, happy rail routing!
Available for PC  – Win / Linux / Mac
You'll receive a Steam key for Rail Route directly from the developers of the game.
❤️ Thanks for your great support!
Share This Story, Choose Your Platform!