Available for PC  – Win / Linux / Mac
You'll receive a Steam key for Rail Route directly from the developers of the game.
❤️ Thanks for your great support!
Update 13 is Now Live
Experience enhanced gameplay with Update 13 – more control, precision, and freedom in your rail network management!
Update 13: The Highlights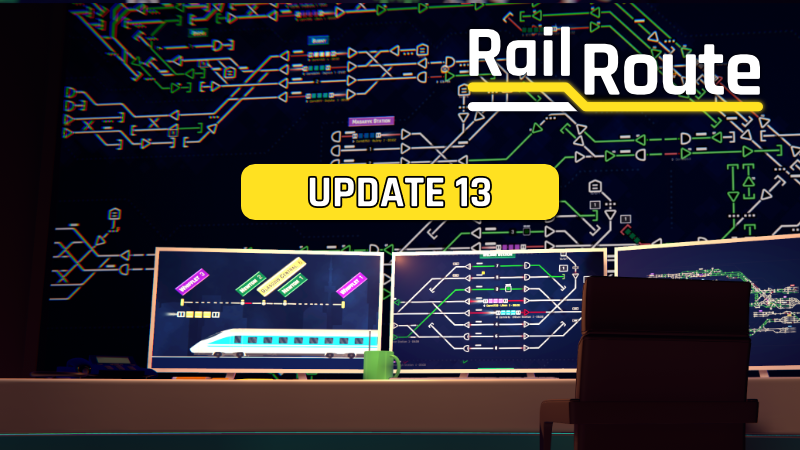 We've made some significant changes to the Construction UX. Right-clicking now acts as an "undo" button, taking you back a step. If you're holding an item, you either build it or drop it. If you're not holding an item, you can modify everything. We've also added visual guidance, with different grid colors to indicate your current state. You can configure this behaviour in the options:

We've introduced a new focus view for station configuration. This will allow you to manage your stations with greater precision.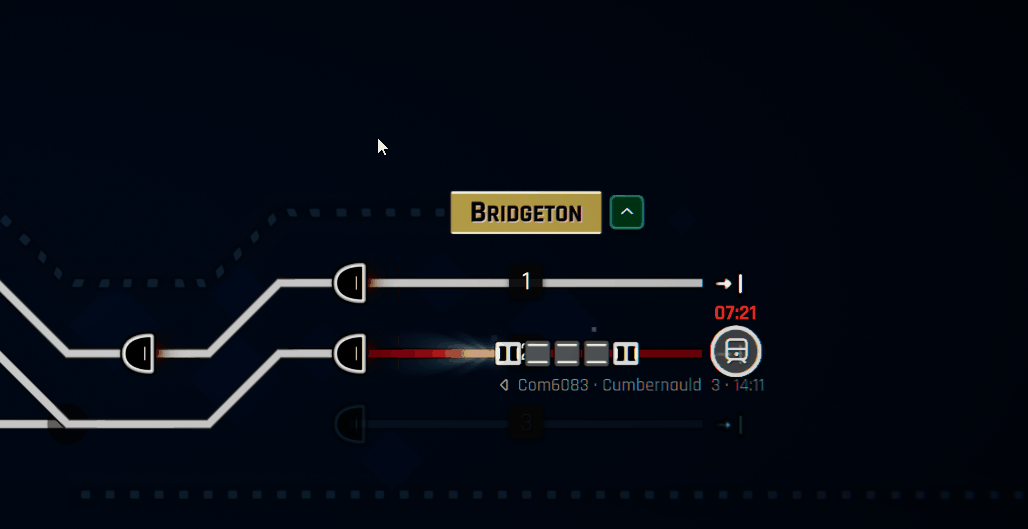 We've also added a variety of new keybinds. The best part is that you can now rebind more freely, and we've made it so that duplicates are allowed.
But that's not all. Here's the full list of what's new, updated, and fixed in Update 13:
Changelog
New
Added a display of the train's experience points in the train bottom bar
Added individual rebindable keybinds for various ingame actions
Added keybind for selecting first upcomming train
Added keybind for system upgrades button
Added reset binding override button to currently overridden actions in options menu
Configure Station is now a focus view
New configuration option for Default secondary action (Do nothing, Bulldoze, Toggle action wheel)
New configuration option for Empty space secondary action (Do nothing, Activate Bulldozing tool, Close Construction)
Primary action rotates signal of the same type as currently selected
Recurrent InterCities are an Upgrade for 5 green points
Updates
'Empty hand' state in Construction for existing elements modification
Added "N" as default keybind for toggle buy tool on keyboard
Allow duplicate bindings to be set
Changed highlighted single stop in train bottom bar to match other highlighted stop visuals
Connections' speed can be updated even when there is a track item in your hand
Do not display grid in editor when not building
Game mode description text added to map selection pages
Ghost color for unable to build state changed to brighter one (was too dim)
Grid changes color to red when in Bulldoze mode
Grid not displayed in 'empty hand' state
Last selected building item has special highlight when empty hand is selected
More visible track network in focus view
Prevented station configuration focus view from opening for stations without any platforms (sign only)
Secondary action (RMB) closes bulldozing
Secondary action over a train can cancel the train reverse command
Signal's 'change type' actions removed from 'empty hand' state, now signals are upgraded/downgraded by building one over another.
Station visit panels will expand/collapse on mouse enter/exit
Track Lines thicker in focus view
Unbound gamepad pause binding and added cycle time speeds backwards
Notable fixes
Active build button was not centered on bottom bar
Bindings for time controls conflicted with build button bindings when in buy mode
Grid were visible at the start of game after being in editor previously
Incorrect tooltip on train bottom bar start train buttton
Irrelevant buttons were shown on bottom bar for a split second when selecting a train
Last selected building item button visuals not always in the correct state
Previously selected train was not always deselected when a new train was selected
Selected building item name had incorrect background size for displayed text
Station info panels were not being loaded with the same order they were saved in.
Station signs didnt animate on when buying a station
Train leg highlight was not working for regional trial train contract focus view
Upcoming train items had incorrect size until they where hovered over
That's all for this week. See you at the next one! Stay connected and be cool.
– Angel
Available for PC  – Win / Linux / Mac
You'll receive a Steam key for Rail Route directly from the developers of the game.
❤️ Thanks for your great support!
Share This Story, Choose Your Platform!