Available for PC  – Win / Linux / Mac
You'll receive a Steam key for Rail Route directly from the developers of the game.
❤️ Thanks for your great support!
Update 14 Rolls into the Station
Dispatcher Office, Quick Train Turnarounds, Easy Track Upgrades, and More!
Hello, train enthusiasts and track tycoons! It's that time of the week when we swap our hard hats for conductor caps and share the latest and greatest from our bustling workshop. I'm excited to announce that Update 14 has safely pulled into the station! Now, let's not wait any longer – let's dive straight into what's new in Rail Route!
NEW: Buildable Dispatcher Office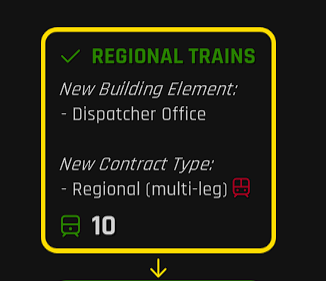 Our first new feature is the buildable Dispatcher Office, and it's all about giving you more control over your bustling stations. Want to dictate where the contract intermissions will be? Simply place the Dispatcher Office in that particular station, and voilà! And if you think one office isn't enough, just add more to the same station to not only increase the number of contract slots but also boost the contract generation speed. It's a handy new tool that makes managing your regional and urban train contracts both flexible and efficient!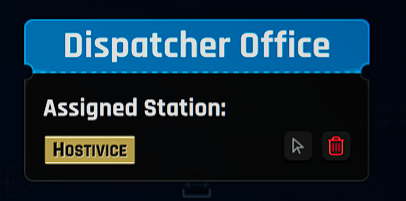 NEW: Regional Trains' Quick Turnaround
With Update 14, we're excited to introduce the first part of our grand plan for red contracts progression and automation. Regional trains can now be reused for the next leg without being sent to the Coach Yard. Yes, you read that right – it's all about making your operations sleeker and more efficient. Stashing and converting trains during its legs now becomes a walk in the park!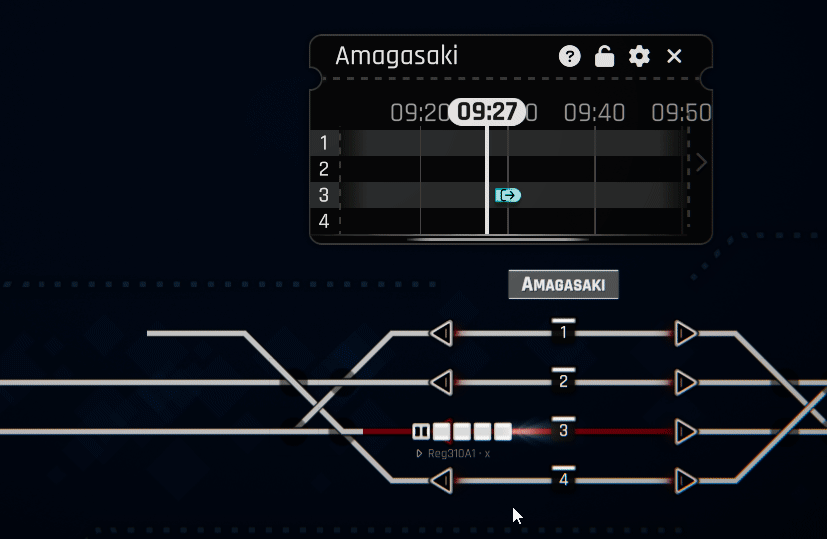 NEW: Icons that Tell a Story
Update 14 introduces new sink and Coach Yard icons in the train's bottom bar. These intuitive visuals give you a quick overview of the train's next destination once the schedule is finished – be it leaving the board through the sink or waiting for its next leg.

NEW: Easier Upgrading Tracks
We know that upgrading track speeds can be a bit of a pain, but not anymore. Now, you can simply build higher speed track over the already built one to upgrade. And voilà, you have an upgraded track ready to take on faster trains!

NEW: Customizable Bulldozing Action
Ever wished you could choose what a primary action in bulldozing does? Your wish has been granted! Now you can choose your preferred bulldozing action for connections – whether to remove whole tracks or just sections. Customization is king!

Other Updates
We've made a few more tweaks and updates, including adding a dispatcher office upgrade video, enabling building on allocated tracks with Signaling Safety off, renaming Manual signal security upgrade to Signaling Safety, enlarging the max distance of the Coach Yard from the station, and updating the Select Object to match the new UI style. All these smaller changes come together to make a big difference!
Full Patch notes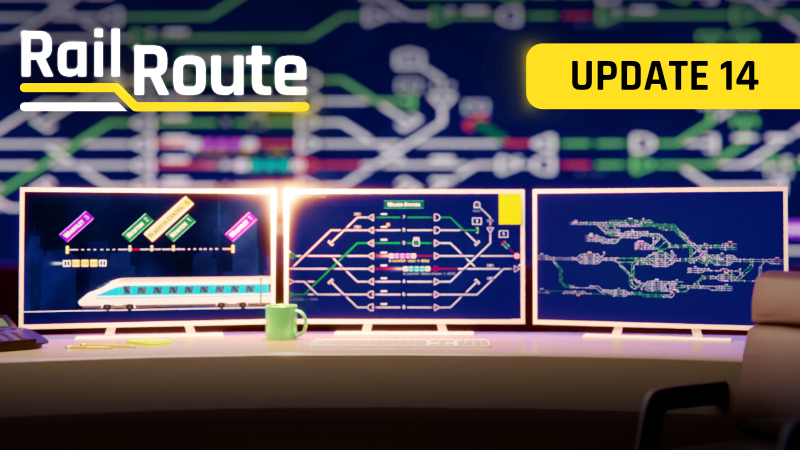 New
Buildable Dispatcher Office item added
Existing tracks are upgraded to built track speed when part of the connector
Preferred bulldozing action for connections (bulldoze whole / bulldoze section) can be configured
Regional trains can be reused for next leg without being sent to Coach Yard
Sink and Coach yard icons in the train bottom bar to indicate the leave place once the train schedule is finished
Updates
Added dispatcher office upgrade video
Added invalid configuration icon to dispatcher office when no station is assigned
Building on allocated tracks possible (with Signaling Safety off)
Changed dispatcher office color to white
Localizations (nl: all)
Localizations (pt: ui; ru: ui)
Manual signal security upgrade renamed to Signaling safety
Max distance of coach yard from station enlarged to be always buildable where it was even after proximity algorithm change
Replaced node / station selector right click to clear with dedicated ui button
Select object updated to match new UI style
Station selector selected station shows as station sign visual
Fixes
FPS drop occured when modifying contracts with many stops
'Select platform' was displayed over selected platform in Station Visit View
Assigned station text in dispatcher office configuration panel would show as black
Color picker would not stop following mouse upon releasing button
Dispatcher office built in custom map editor was not saved
Each trial leg accumulated to fulfilled count
Changed station colors where not applied on game load and changing track speed colors didnt update colors on loaded level immidiatly
Intermission highlight didnt look the same as train stop highlight
It was not possible to bulldoze a short track between two signals.
Next stop highlights on train bottom bar where not working on trial trains
Offered contract icons showed under board elements interfering in their functionality
Offered contracts at dispatcher office where misaligned
Offered contracts where slightly offset next to dispatcher office
Rejecting train that is on board would leave behind train bottom bar
Station info panel scale settings where not saved
Station info panels on sides did not update colors when station color was changed
Station signs where not highlighted while assigning station to dispatcher office
Steam playtime tracking was not resumed after main menu shown
Tunnel was grabbable and its grabbing caused errors
Waiting train icon timeout circle not being shown after opening and closing the build mode
We're incredibly excited for you to try out all these new features in Update 14! We always love hearing your thoughts, ideas, and feedback. So, feel free to chime in on our Discord or leave a comment below. Until next time, may your signals always be green, and your passengers always on time. Catch you at the next station!
-Angel
Available for PC  – Win / Linux / Mac
You'll receive a Steam key for Rail Route directly from the developers of the game.
❤️ Thanks for your great support!
Share This Story, Choose Your Platform!