Available for PC  – Win / Linux / Mac
You'll receive a Steam key for Rail Route directly from the developers of the game.
❤️ Thanks for your great support!
RailLog #2: Tracks Building
Hello Dispatchers!
What a wonderful week, and here's another Monday and Rail Log from the development of the Rail Route. I told myself I could keep you more in the loop, especially after creating the #dev-logs channel on our community Discord. Let's cover the most important thing first.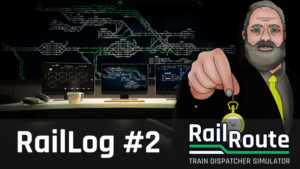 Track Building
We are not happy with how our construction works (in terms of user experience), so we address it with improvements. Tracks were the first to hit the train of refactoring. But video can describe the situation better than a thousand words, so let's check it out first: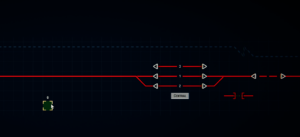 As you can see, you don't need to lay out each piece of track but connect two points, and the game calculates "what's in the middle." But that would not be enough. Initially, we thought you could cycle through the possible layouts with a mouse wheel, but the result could have been more staggering. Then we tried a different approach, and that was the right hit.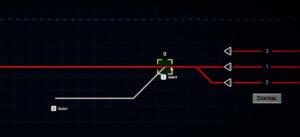 You can select the beginning or the end of a new track and rotate it with a mouse wheel while building the track. It feels so smooth once you get the grasp of that. We are introducing four new keybinds as additional actions during constructions (Q, E, Z, C, or d-pad on the controller). In this situation, you can use them to select the track endpoints and upgrade/downgrade or rotate the signal in other examples.
In short, this will follow:
Ability to take and move every element (signal, sensors, CY)
Improved bulldozing (whole tracks by default)
Sensor placement won't cut the track in two (breaking your configs)
System Upgrades Restructure
I've covered this previously, but let's go into more detail. We don't see the current structure of the Upgrades as best for several reasons. One of the issues is the need for more natural progression, but Upgrades can be seen as overwhelming and need to be more structured for new players as well. We, who have played the game for more than three years already, must not forget that, in the shade of our curse of knowledge.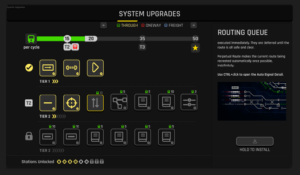 The most notable change in the structure is we want the Endless mode to have a goal like the other two modes. To give players a sense of progression and satisfaction. And once it is all about automation and traffic optimization, we build up the structure around that, dividing the Upgrades according to the traffic category.

If you reach certain thresholds in your trains per cycle counter, you unlock more until you get the star – an ultimate reward for each category of unlocks. The upgrades in the corresponding categories are here to help you achieve that, allowing you to automate everything. You'll also unlock a new category of Upgrades pretty soon, so it's up to you to start including red traffic or just continue filling the green bar.
We are dropping nearly all the Interface upgrades as they feel superfluous. We just make most of them unlocked by default. We could have introduced the interface upgrades, little different ones to these. If we do, they will be global, and once unlocked, you'll have them available on all your games.
Next to it, we would like to introduce more granular unlocks in terms of sensors below the arrival or routing "sensors tiers." I'll write about them once they are assigned to the development week sprint in another dev log.
Accept Sensor

You probably know the "Auto-accept" upgrade. It unlocks a toggle for every station to accept the incoming trains automatically. We don't like toggles and UI, so we redo this toggle into a buildable cheap sensor. After unlocking it, you would place it either on a platform or next to a station – we have yet to decide – maybe you can share your thoughts in the comments. But this sensor will allow us to do a more detailed configuration of auto-accepting (whether to accept ANY trains and where) and will be much better aligned with the rest of the game. We'd like to take this approach once iterating over other Upgrades content.
Main Menu Integration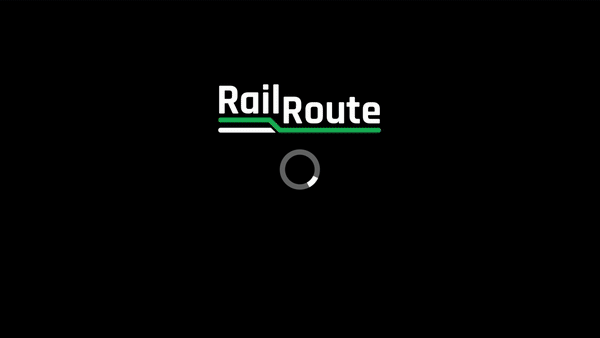 It's nearly done, but it still requires a day or two to polish it up. But a seamless transition between the menu and the game is there. We'll need to improve the Current Game tab even more to show some statistics about your current game, for example, but we'll leave it on the roadmap and get back to it later.
This week, we'd also like to integrate the Editor similarly. No more loading between editing the map and trying its timetable! Hell yeah! Hopefully.
That's all for now. Don't forget to join our community Discord and/or share your love in the comments :).
Until the next week, Happy Dispatching!
-Angel
Follow us:
Available for PC  – Win / Linux / Mac
You'll receive a Steam key for Rail Route directly from the developers of the game.
❤️ Thanks for your great support!
Share This Story, Choose Your Platform!