Available for PC  – Win / Linux / Mac
You'll receive a Steam key for Rail Route directly from the developers of the game.
❤️ Thanks for your great support!
RailLog #3: Roadmap to 1.0
Hello, fellow Dispatchers!
As you may be aware, we've never shared a roadmap for our Early Access title Rail Route. Instead, we've opted for a different approach than the "industry standard." After a year and a half in the EA, I can confidently say that this decision has been excellent. Let me explain why – and, of course, I understand that not everyone may agree with me. We've heard a few voices stating that we should make our roadmap public. However, this approach has allowed us to remain flexible and better understand our Dispatchers; how you play the game, what difficulties you experience, what you enjoy the most, and so on. By observing this feedback, we were able to form an actual roadmap, which has resulted in much better outcomes than if we had simply stuck to the ideas we initially thought were great. Additionally, it has enabled us to experiment and be creative.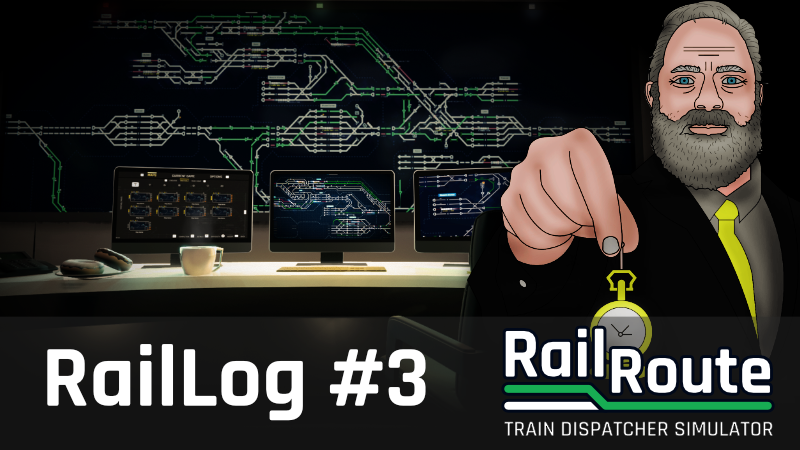 It's worth mentioning that while we are seasoned software developers, some of us have been in the industry for more than 15 years, the Rail Route is our debut game title, which means we needed to learn bits of the game design as well, right? It was a great ride, but the time has come! We can confidently share a detailed image of what the game will be once hitting the 1.0 release, hopefully, this year. Or just soon ™ if you want us to use the typical jargon, which we have learned as well :). And I'd like to welcome you to this weekly RailLog blog series, where I will share and explain that image until we hit that release.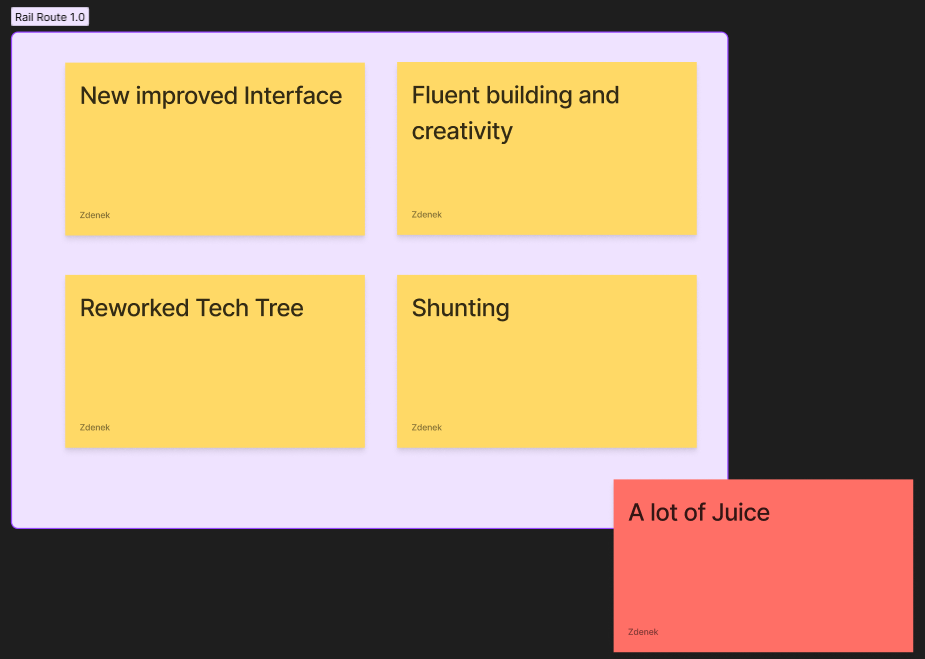 Roadmap 1.0
It looks simple, but keep that from fooling you; there's A LOT underneath these sticky notes. I already covered some topics in my previous dev log when I shared our work on improving track building or the new user interface and what we plan with it. I will keep informing you how the development in these areas is going weekly. But let's focus on the Reworked Tech Tree because that's where the fun begins.
Reworked Tech Tree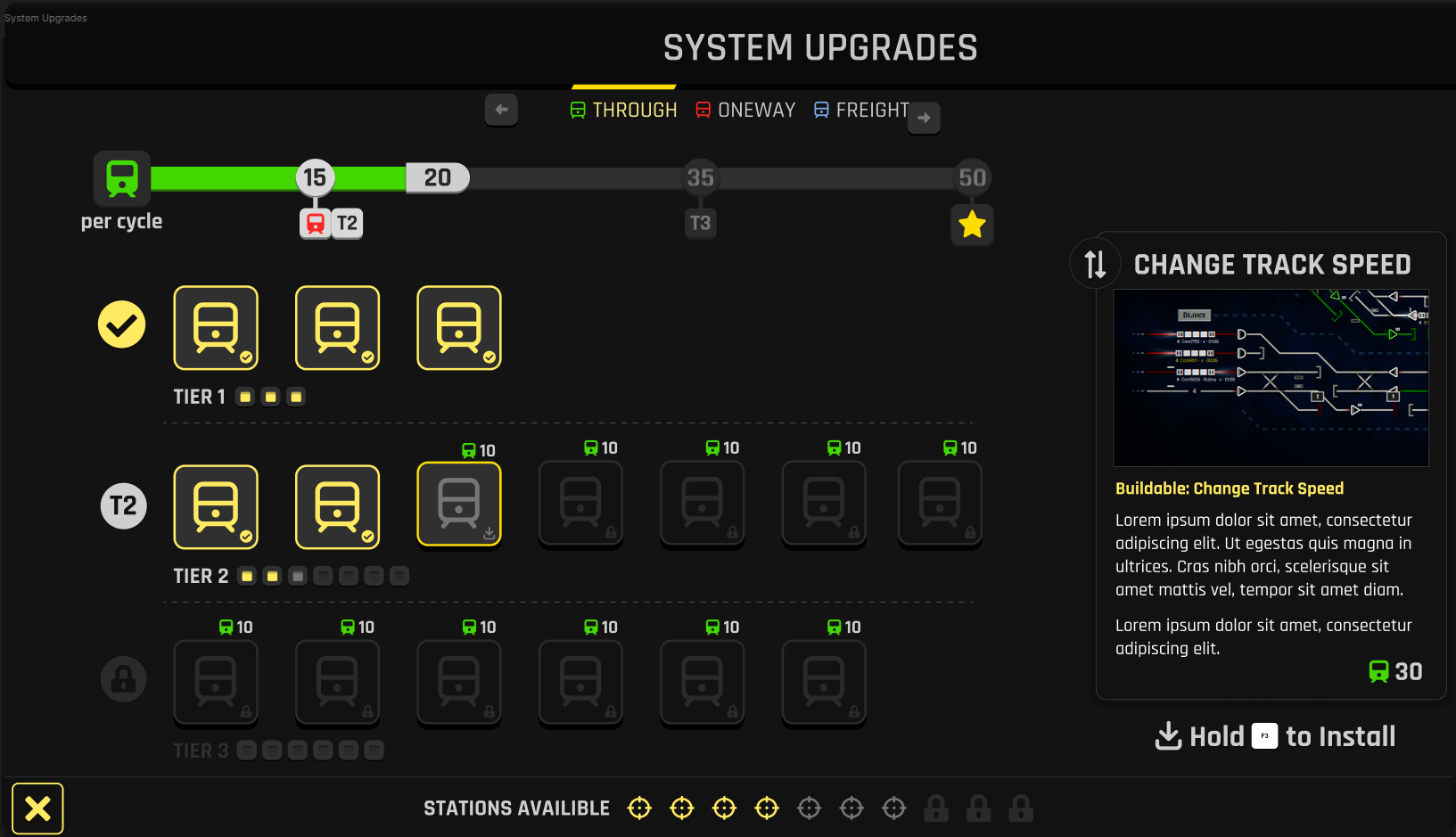 As you may read, we are giving the Endless mode (should we rename that to Tycoon mode?) the purpose. You need to handle different types of traffic in some quantities to progress through the game and ultimately reach the highest point for a sweet gold star reward (for every category of train traffic). The Unlockable System Upgrades are here to help you achieve that task, allowing you fully automate it all. There will be three types of very different traffic to handle, and every one of them will require you to use a different approach to its automation and incorporation. You will need to optimize your network layout and its configuration. Let's have a look at the traffic categories.
The Through Passenger Traffic – Green points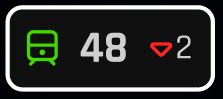 Passenger traffic contracts are something you are already familiar with from the current game (if you already own the game. If not, you should definitely buy it right now). InterCity and Commuter services run from the border stations to the stations you operate and back to the border stations, repeating every cycle (currently set to one hour). Each contract consists of one train, and every successful handling of a train rewards you with a green point. While ordinary Commuters are in slower-paced traffic, InterCities require more speed and timing. Check out the proposed green Upgrades.

In the following weeks, I will cover the Upgrades in more detail, so stay tuned and only speculate a little until then! In the comments, of course. The gray-colored cells are the new additions! You can see new signals, sensors, and stuff – great stuff. We are following the trend of more buildable elements than more UI elements. We want to keep the UI to its minimum when the design allows us. That's why we introduce the accept sensor rather than a toggle in the UI, as in other cases. It will enable us to give you even more configuration options, like an option to accept ANY platform trains.
The Advanced Passenger Traffic – Red points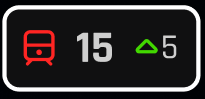 We are reworking the red points from the ground up to provide a smoother progression and unlock a new set of upgrades. Forget the current red points; these are different! You will now have to manage more complex contracts with multiple trains connected via your stations. This means that you need to handle the finished trains, such as shunting them off the station or to a different one, and switch their train numbers and schedules, according to the timetable, to fulfill the contract. This eliminates the need to accept two contracts (as of the current state); instead, you will have the whole route of multiple trains (with one train set) in just one contract. No more balancing issues or a missing train set!
These more complex routes require you to incorporate the traffic into your already-built layouts. This includes handling the finished trains to be reused later or even moving them to another station where they will be needed. As such, the Coach Yard is becoming a Tier 3 upgrade that helps you solve this traffic faster and more efficiently in a late game, but is optional in the process, especially at the early stages of the game. Just build your stashing tracks and use them!

These changes to the red contract structures will allow for much more diverse and close-to real-world traffic in your operation. Players will no longer struggle with finished trains when there is no Coach Yard and will now be able to balance incoming and outgoing trains without losing any trains due to the lack of available train sets. Every train (contract) will require you to fulfill its routes fully. I will go into more detail in the future but if you need more clarification, don't hesitate to ask your questions in the comments!
There are a lot of possibilities how these contracts could look like, here's just some simple examples:
Train A -> B (pause 20mins), B -> C (or A)
Train A -> B (pause 20mins), C -> D
Train A -> B (pause 10mins), B -> C (pause 10 mins), C -> A
Train A -> B (pause 10mins), B -> C (pause 10 mins), D -> B -> A
and so on.
At first, you need to switch the train number manually at Dispatcher Office, but that process can be automated later in the game using the proper System Upgrades.
The Freight Traffic – Blue points

A new type of freight traffic contracts to the game. Unlike current freight contracts which are one-off, these are recurrent. The stations will ask you to deliver a specific composition of freight cars, but the incoming trains will deliver them all together. Completing the contract will therefore require you to do some shunting work. If you don't already have a shunting yard, you will have to find a suitable space to build one. Shunting the cars can be tricky so having shunting signals, shunting sensors, and command queues will be essential. This new traffic category is still in the game design phase, so I can't share too many details. However, hopefully this gives you an idea of what's to come.

The Development Update
Most things have stayed the same as the previous week as we need another to finish the tasks in a polished state. And this Rail Log is already insanely big, so let's keep it short this time :).
Seamless menu integration – Editor and Play mode (will be release on unstable the next week)
Tracks building UX
New Accept sensor
Build menu design (see below)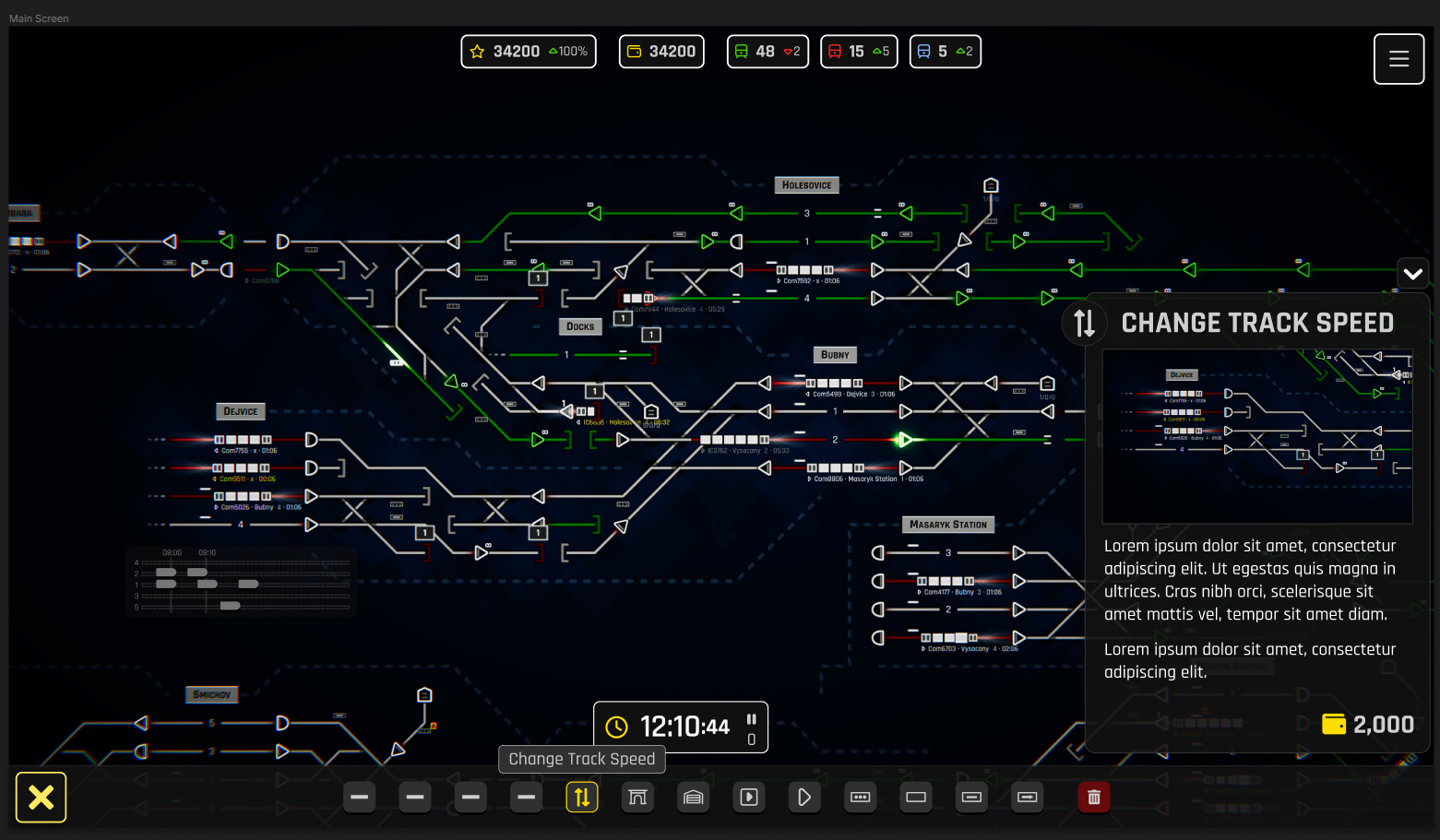 That's all, folks! Thanks for reading and give me your thumbs up or comment. I am happy to answer all your questions.
Until the next week,
Happy Dispatching.
-Angel
Follow us:
Available for PC  – Win / Linux / Mac
You'll receive a Steam key for Rail Route directly from the developers of the game.
❤️ Thanks for your great support!
Share This Story, Choose Your Platform!