Available for PC  – Win / Linux / Mac
You'll receive a Steam key for Rail Route directly from the developers of the game.
❤️ Thanks for your great support!
RailLog #4: Tracks
Hello Dispatcher!
Excitement continues to build as we progress on our train dispatching PC game. In this blog post, we'll give you a sneak peek into some of the new features and updates we've been working on, so sit back and get ready to hop on board for an unforgettable ride.
Building Better Train Tracks in Our Game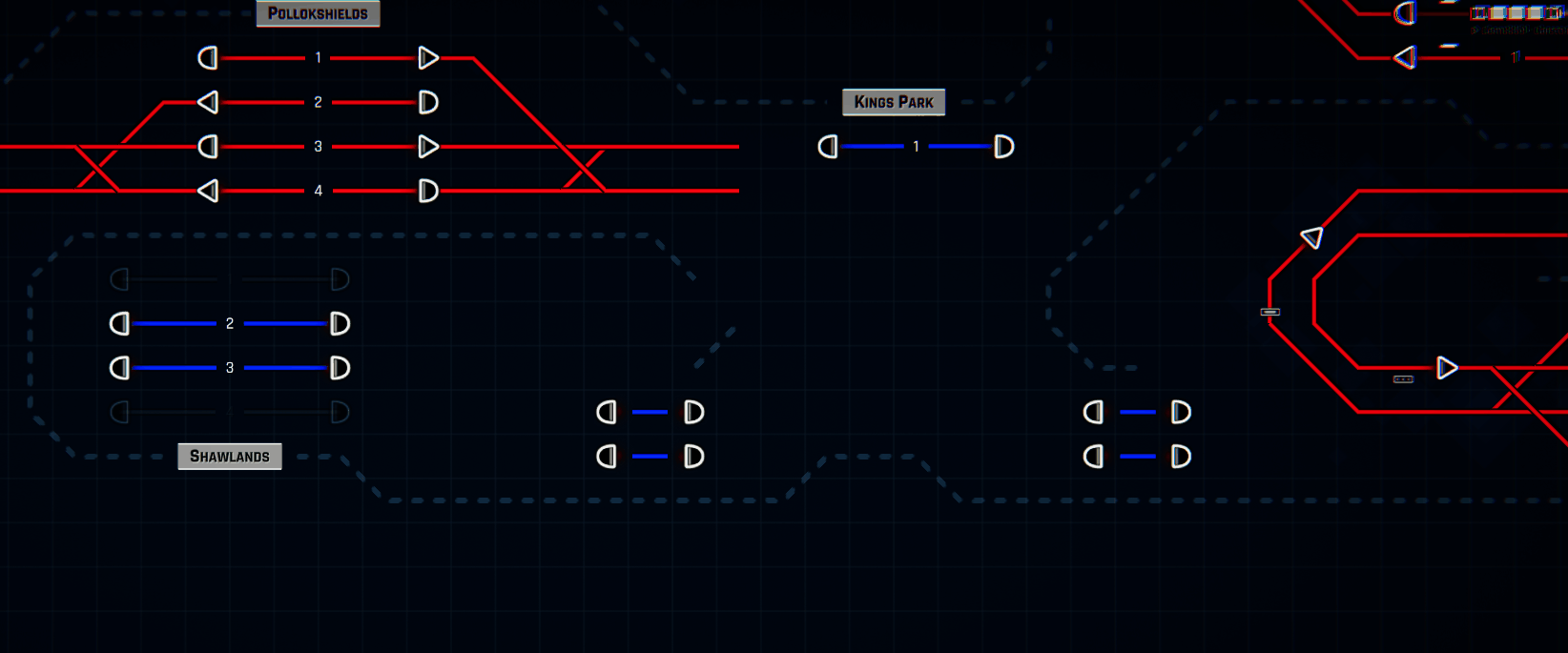 We're making significant changes to make track building in our game more fun and easier to do! No more laying out each piece of track by hand. With our new automatic track layout, players can simply select their start and end points and let the game do the rest. The game will even consider things like terrain and other tracks to give you the most realistic and efficient track possible.
Reusing Old Tracks is a Breeze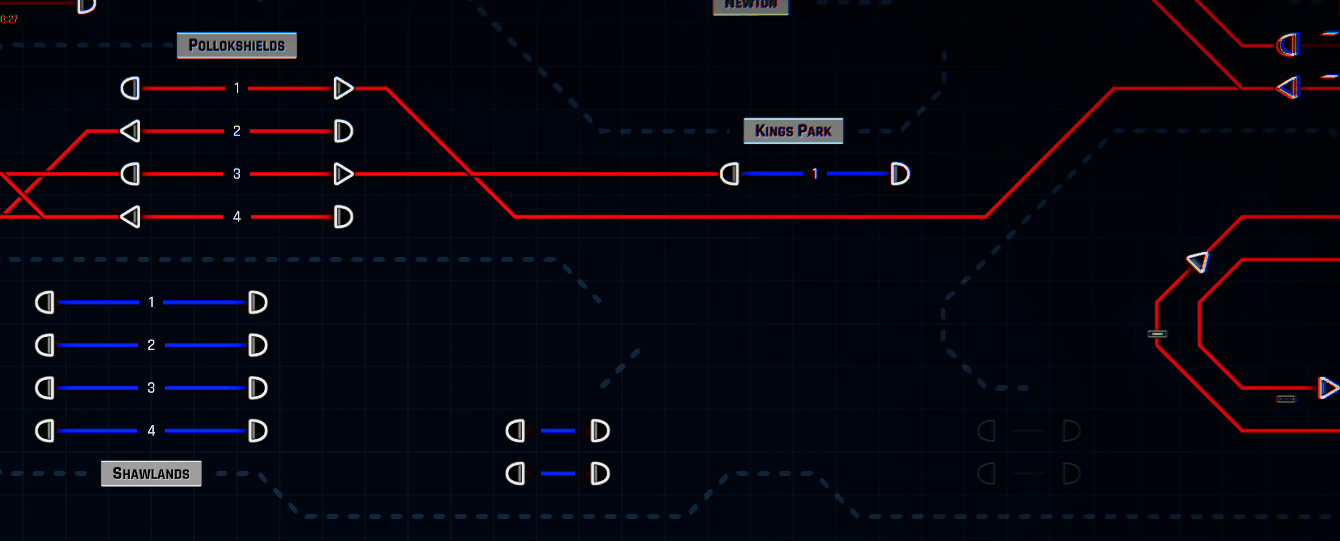 We're also making it simple to reuse parts of other tracks when connecting two points. No more laying down new track every time – just pick and place the pieces you need.
Easy Rotation of Beginning and End of Track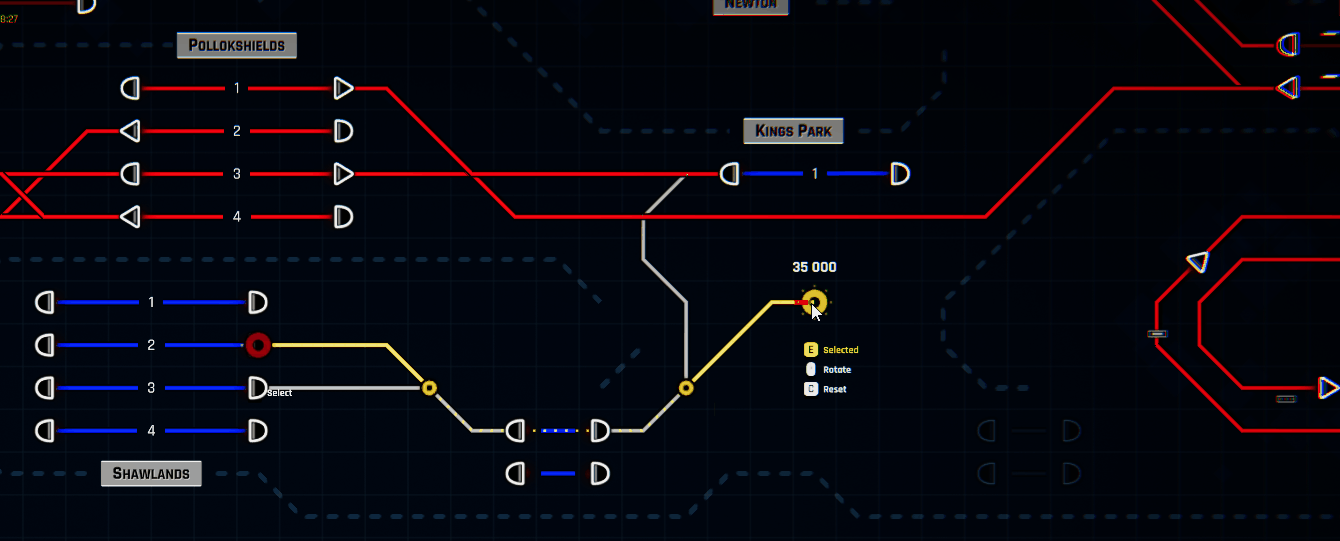 If you need to rotate either the beginning or end of a track? No problem! We've made that easy too. By using our new actions keys – Q, E, Z, C (or d-pad) and mouse wheel (RT or LT on the controller) you can access additional actions. In this case, you can select track beginning with Q or the track end with E and then rotate it with mouse wheel.
Visual Help When You Need it

We've also added some visual aids to make track building even more effortless. You'll see helpful cues as you lay out each piece of track, so you'll always know where to place the next one. And your tracks will always be perfectly aligned!
Next? Context Actions and Sensors
This week, we're finishing up the improved track building. Next up, we're working on "context actions" for other elements in the game. For example, when you're building a signal, you'll be able to rotate it (action key Q or E), change its type (action key Z or C), or even pick it (if you hovering already built one) up with your primary action (left mouse button or X key on the controller) and move it to a different spot. This will allow you to move your sensors, signals (or all other elements) to make more minor adjustments to your network without breaking any of your sensors' configurations. Or without the need to reconfigure the sensors again. I'll show you bits of the progress on this next week.

And speaking of sensors, we're fixing them so their placement won't split the tracks anymore. So go ahead and place those sensors without worrying about invalidating your configurations and not speaking of the small pieces of tracks if built close to a signal. These are a pain to click in automatic routing. Sensors will lay on the tracks instead of splitting them.
Menu, Game and Editor – all integrated
We are preparing a minor update to be on Unstable version this week which features a different loading mechanism of the game. The new menu has been integrated into the game, speeding your transitions between maps, editor, saves, and everything you can find in the menu. Be sure to join the beta testing.
We could improve that even further, especially the Editor part so the game don't need to load the map if you want to test it or run a trial. But we're leaving that for now and maybe will iterate over this in the future.
New Buildings, New Sensors
We're wrapping up some major improvements to our game's behind-the-scenes systems. This work will make it easier for us to add new content in the future. We're fixing technical issues and improving our designs from when the game was first started.

Stay tuned for next week when we'll share more about new buildings and updated system upgrades. it will be about Block Signal, Accept, Reverse and Replay Sensors and Salesman's Post.
Happy dispatching!
-Angel
Follow us:
Available for PC  – Win / Linux / Mac
You'll receive a Steam key for Rail Route directly from the developers of the game.
❤️ Thanks for your great support!
Share This Story, Choose Your Platform!